Celebrating Life Through
Spiritual Practice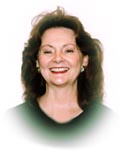 Wings of Prayer Ministry serves by:
Individual, Confidential Spiritual Counseling and Prayer.
Teaching Truth Principles in Small Groups.
(The Christ Circle*)
Financial Freedom classes*, Healing Services* and Sacred Covenants*.
*Classes developed by The Christ Church of Co-Creation, and NovaTech Ministries. Visit their website at: www.sacreddays.org)
Prayer Ministry through website, telephone and email request. (Daily we pray for all who ask in the consciousness of:
"For where two or three are gathered together in my name, there am I in the midst of them." Matthew 18:20)
Sacred ceremonies, Baptisms, Weddings, Memorial services, Spiritual speaking engagements
Specialized audio CD's for Spiritual Practice.
Currently available: Love & Money, Songs and Prayers for Spiritual Practice.


FREE
My gift to you
Download a free copy of my CD
Love & Money

Songs and prayers for spiritual practice
This audio has been created for use in your personal spiritual practice.

Click on link and mp3 will automatically download and play within browser, (slower connections may wish to right click and select "save target as" and save to their drive.) then play.
1. Love Prayer 10:01 9.17MB
2. The Love Song 6.15 5.73MB
3. Money Prayer 8:48 8.05MB
4. The Abundance Song 4:52 4.45MB
Music composed & performed by:
Michael Labadie
Lyrics written and performed by:
Don Plane & Michael Labadie
Prayers written and spoken by:
Rev. Karen Joy Gifford

Click HERE to view
Rev. Karen's
welcome movie.
(Movie 1:33) Viewable
on Real Player.
Rev. Karen Joy Gifford.
An ordained minister
in Christ. A Religious Science practitioner for over 7 years, is now expressing her ministry as Wings of Prayer Ministry.
"They lifted their voice to God with one accord and
great grace was upon them all."...Acts 4:24&33

Prayer requests and contact for all services may be made at:
(269-372-5635) or via email karen@wingsofprayer.com

Copyright ©2010 Wings of Prayer Ministry All rights reserved.
Where ever you see the Wings of Prayer "Winged Logo" on this site you may click on it to submit a prayer request.